STUDiO PiVOT Co., Ltd.

Representative


Masahiro HIRAYAMA

Established


4/10/1997

Head Office

〒153-0043 #301 Oriental5 Higashiyama Meguro-ku TOKYO

TEL

03-6451-2705

FAX

03-6451-2706
Tokyu Denentoshi Line
Ikejiriohhashi station
East (HIGASHI-GUCHI)
about 6 min.


Tokyu Toyoko Line
Nakameguro station
about 12 min,


【From Ikejiriohashi】
 ① East saide Exit→left side back(MIZUHO Bank)Go straight to the street
 ② About 3 minutes walk and, "Ohashi Kaikan," "Seven-Eleven" is followed by the left hand.
 ③ Turn left at the second corner past the "Seven-Eleven" (the crossroads front left hand is "Toho Meguro Mansion"
Right hand "Tokyu roudoukaikan")
 ④ If you turn right at the corner of Toho Meguro apartment is this building.


Entrance is is difficult to understand, but it is a little secluded building between the apartment and Shinko Kensetsu .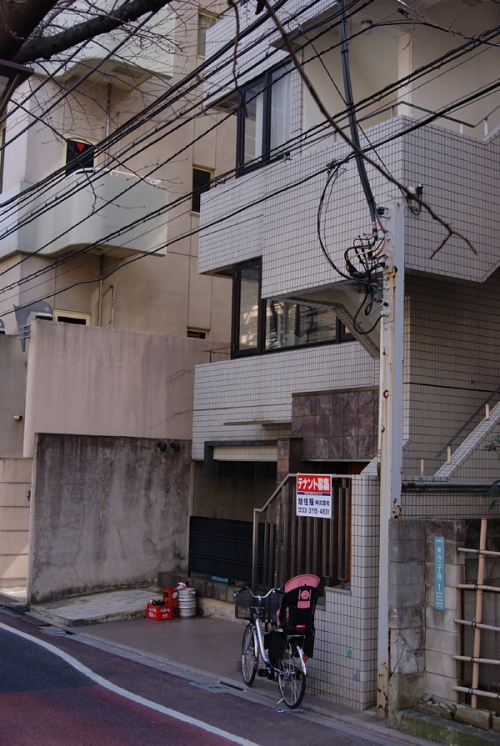 Intercom is located on the right hand side of the building entrance . Please call the "301" .
because the stairs are also made ​​to auto-lock , it can not be used .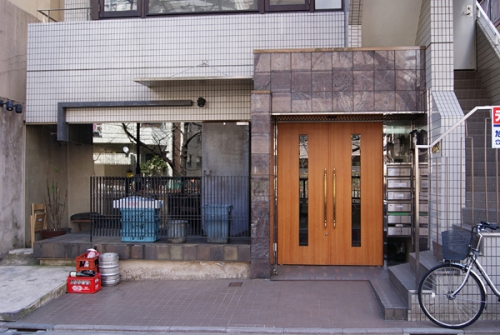 ★
If you are traveling to see the Google map, building that appears will be the back of those studio building.
Currently, the studio of the building will be along the Meguro River, please note.
In addition, because it does not have a parking lot, bicycle parking lot, please use as much as possible train bus walk.
The limited corporation, STUDiO PiVOT, recognizes the importance of and responsibility to protect the privacy of individual clients.


Regarding collection and management of personal information:
Personal information will only be collected from individual clients by designated company contacts and the purpose of that information collection shall be made clear.
Personal information collected will be managed in an appropriate way and none shall be divulged to a third party without that individual's consent.


Regarding the purpose and use of personal information:
Personal information collected shall be used for the sole purpose originally stated and made clear upon collection. When necessary, this information shall be disseminated in accordance with all laws and regulations after receiving the client's consent.

Masahiro HIRAYAMA
STUDiO PiVOT Director
Physical Director/ Physical Trainer
Born 1959
---

Masters from the Physical Fitness Dept. of Nihon Sports Science University.
After engaging in research at the university level, brought the former Yugoslavia's National Ski team to the World Championship and the Calgary Olympics as their Physical Director.
After returning to Japan, began focusing on the differing skeletal functionality between Japanese and Westerners. Constructed a new theory of the body based on feelings and observations from within the body which he named AWARENESS ANATOMY®.
As a physical coach and trainer, nurtured many professional athletes, including several pro-golfers who went on to win their respective tournaments.



Yuko HARADA
STUDiO PiVOT Program Director
Physical Navigator/ Aroma Therapist
Born 1969
---

Affiliated with Mothers' Office until 1999, worked as an aroma therapist instructor while also caring for expectant and post-partum mothers at Matsugaoka Birth Center. From 2005 onward, worked as Mr. Hirayama's assistant at STUDiO PiVOT while simultaneously developing the program of continuing education for professionals.

Presently, in charge of all of STUDiO PiVOT's seminar programs and manages STUDiO PiVOT's treatment room. Also, involved in supporting women through each stage of life utilizing the Yurumedi Treatment born as a direct development out of AWARENESS ANATOMY®.

On a more private note, she is married to Mr. Hirayama and gave birth for the first time at age 41. Through her experience of pregnancy, birth, and childcare, was born her "Childcare as Seen through the Body of the Pelvic Mama" blog, and her mother-child body-care seminars "Range of Motion for the Child's Ever-Changing Body" and "Re-Education of the Mother's Body."